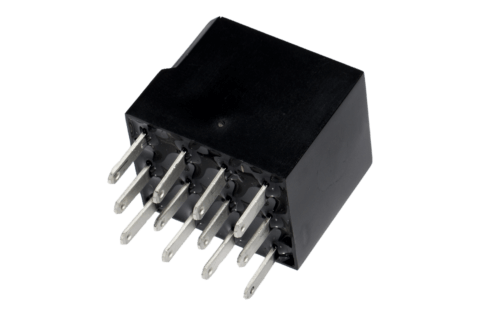 MRS MICROPLEX, smallest CAN system
MicroPlex® the smalles CAN control system in the world!
The patented MicroPlex® is the smallest CAN control system with the highest integration level. CAN Bus-capable power distribution systems can be easily built on the surface area of two micro 280 relays. The control system is available in three different versions for the first time – 7X, 7H and 7L. The 7X-version is equipped with 7 inputs/outputs which can be individually configured. The 7H-version offers 7 PWM-capable high-side outputs while the 7L-version is equipped with the same number of PWM-capable low-side outputs. That way, the MicroPlex® can be easily aligned with any type of needs. What is special about the MicroPlex® is the fact that it can generate an intelligent system with CAN Bus communication quickly and easily from previously simple ISO 280 boxes which generally only hold fuses and common relays. However, due to the CAN Bus interface, existing systems can be developed to be capable of diagnostics and intelligent. The innovative module is well-suited for numerous applications in vehicles with restricted installation space and specified ISO 280 standards.
Technische specificaties
Highlights 7X
4 PWM-capable high-side driver outputs (can also be configured as analog or digital inputs)
3 analog or digital inputs which can be configured as frequency input or for negative encoder signals (pull-up resistance) or as power input (0-20 mA) per software.
CAN interface as per ISO11898-5
CAN wake-up function: Incoming CAN messages wake up the module from standby mode
Compact ISO 280 casing
Highlights 7H
7 PWM-capable high-side driver outputs
Highlights 7L
7 PWM-capable low-side driver outputs